Residential, Commercial and Industrial Electrical Services
Romeo Electric is experienced in new construction, renovation, retrofit lighting, and general repair. Whether you need electrical services for a new, existing or future project NJRE will provide experienced and dependable electricians to complete the job to your satisfaction.
Our integrated network of skilled electricians and general contractors are ready to support your project. Prior to our work we'll provide you with; an assessment of your project and contracting needs, a cost based on selected options, a legitimate and well planned schedule and a commitment to quality work.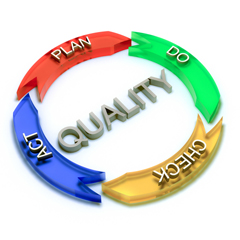 Certified vendor for the installation and services of Generac Generators. We're confident Romeo Electric will exceed your expectations for any electrical project.
Electrical Contracting
Romeo Electric offers top quality electrical services and exemplary customer service for all your residential needs. We're ready to help improve the value of your home through superior products installed at affordable rates.
Services include:
Service Upgrades
Overhead Lighting Installation
Generator Installation
Electrical Renovation
General Contracting                                                                                 
Romeo Electric maintains an integrated network of quality contractors to support many different types of construction and renovation projects. Our goal is to make it as easy for you to complete a project with confidence in your contractors. Please contact for guidance and referrals.
Services include:
Home Additions
Kitchen Remodeling
Cabinet Installation
Painting and Home Improvements
Industrial Lighting                                                                                 
Romeo Electric has expertise in a variety of contracting disciplines. With over 20 years of electrical experience, we're able to provide competitive pricing and team that can complete industrial projects quickly and efficiently.
Services include:
Retro-fit Lighting and Installation
New Lighting Selection and Installation
Commercial Projects
Whether you need a dedicated team to wire a building or skilled electricians to perform upgrades or enhancements, Romeo Electric is ready to get the job done. Our Senior Electricians have run many successful commercial projects and we're prepared to manage any type of engagement.
Services include:
New Construction Lighting Installation
Renovation Lighting
Generator and Switch Installation
Renovations                                                                                                     
Home renovations require experienced electricians who work well with other teams and have a strong focus on customer service. Romeo Electric offers renovation options that meet your needs. We'll provide an accurate and comprehensive estimate and coordinate project tasks with your General Contractor.
Services include:
Lighting Selection and Consultation
Lighting Installation
Wiring Installation and Upgrades
Residential Projects                                                                     
One of the largest investments an individual will make is in their home. Romeol Electric helps people build new homes they can depend on for the safety of their family and protection of their investments. You can rely on us for quality work at competitive prices.
Services include:
Outdoor Lighting Selection and Consultation
Outdoor Lighting Installation
Electrical Service Upgrades
Green Technology                                                                             
GREEN technologies are advancing at a rapid pace and will soon be integrated into our homes and workplaces. Romeo Electric is prepared to help our residential and business clients stay on the cutting edge of technological advances. Let us  help you.
Services include:
Electric Car Service Stations
Smart home setup